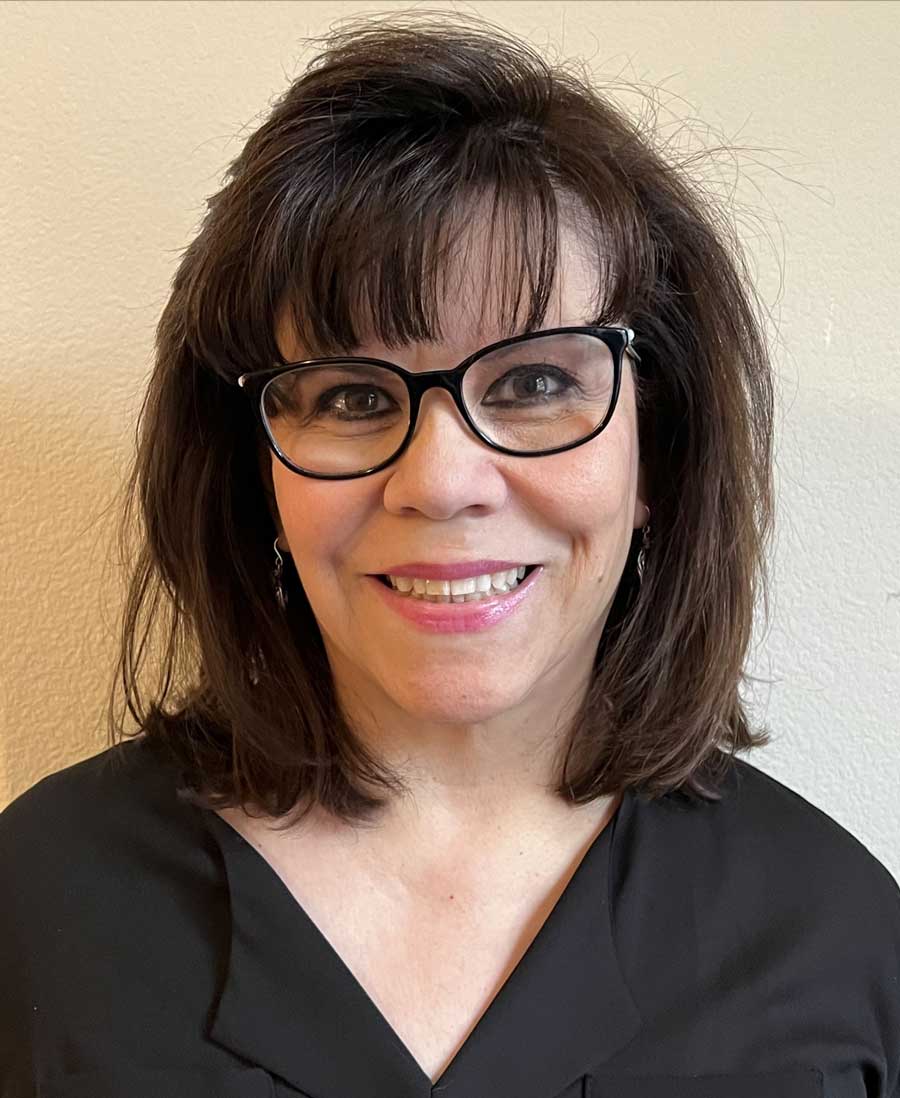 Dr. Catherine Guerra, DDS
Dr. Guerra comes from a large family, four sisters and one brother. She was extremely close to her mother and father. Her father, Nash made certain that her dream of going to dental school became a reality. In honor of her father, she has continued to use the Guerra name professionally even after she married. Now that she has finally fulfilled her dream to own her own practice, she has found the perfect way to honor her mother as well. She named her practice Champion Smiles Family Dentistry to honor her mother's legacy and lineage to the Champion family. The word Champion perfectly describes a dental office that every dentist would be proud to practice in and every patient would feel confident and safe to visit.
Dr. Guerra has been a dentist in Colorado Springs for over 25 years. She is a graduate of The University Of Iowa College of Dentistry. She grew up in Northglenn, Colorado and always knew that Colorado would be her forever home. She is passionate about treating her patients with the utmost care and compassion. It has always been a dream of hers to open up a dental practice of her own and now that dream has come true. In addition to her many years of experience, she is very active in keeping up with the latest developments in Dentistry and takes many continuing education courses to ensure her patients have the latest, up-to-date treatment options available. She is a member of the American Dental Association as well as the Colorado Springs Dental Society and Colorado Dental Association. She has recently taken courses to become certified in the administration of Botox and Fillers through her affiliation with the American Academy of Facial Esthetics. In her spare time, she enjoys spending time with her husband Cliff and her son, Dylan as well as her menagerie of animals including 3 dogs, a bearded dragon and a Mynah bird.
---
Barbara Carter
Dental Assistant
Barbara has been an EDDA since 1986. EDDA is an acronym that stands for Expanded Duties Dental Assistant. An EDDA is the dentist's right arm, taking significant responsibility as a member of the dental health care team. Assistants greatly increase the efficiency of dentists in delivering optimal oral health care. Barbara has been working with Dr. Guerra since 1994. Because of this long standing partnership, they form a uniquely dynamic team that are able to complete tasks with greater success due to their combined skills.
Barbara knew from a very young age that this was what she wanted to do with her life. So she set her goals and participated in what was then called the AVP (Area Vocational Program) while still a senior at Widefield High School. Once she graduated she only had one more year of College to finish before she received her Associates Degree. Barbara enjoys being able to put smiles back on people's faces along with giving them a little extra "Pep" of confidence when they feel better about their smiles. Barbara enjoys spending time with her husband, her dogs and hanging out on her back deck listening to nature and seeing all the beautiful flowers in her garden.
Our Skills & Expertise
In order to provide you unparalleled dental care, our entire team continuously invests in their dental industry knowledge. Throughout our time in the field, we've become experts in multiple areas including radiation safety, oral and maxillofacial surgery and gum disease.